The weeks have just begun and baby Haddie is already exhausted.
After traveling around for most of our February, we were really looking forward to relaxing when we returned to Brookes. Well, that didn't happen. While everyone on the other side of the world was glued to their television watching March Madness we were experiencing a pretty "Mad" March ourselves.
Sam found a new friend at the meeting site. Her name was Princess. She was a cute, fat puppy.
The first week of March was preparation week, because we were preparing to start an evangelistic/health lecture series in the Barangay of Barong-Barong during this series Tanya and Rovelyn would also hold a children's program. This series would last two weeks and the second week we would be holding Medical/Dental missions, with some medical volunteer from the states, in 3 different Barangays. So we spent the first week getting the meeting location set up and the places where the medical volunteers would be staying. Unfortunately in the midst of all this planning we got really sick. We were in bed for 3 days straight, and Wendy had to be our nurse.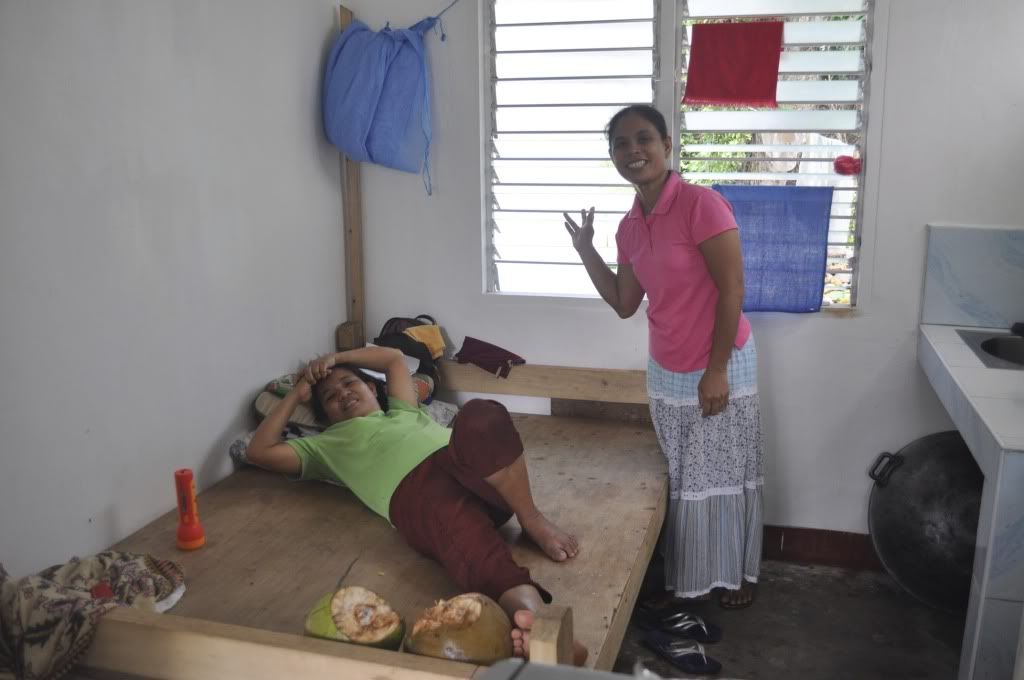 We hired 2 amazing cooks, to prepare meals for all the medical volunteers.
They were very talented and their food was SOOO delicious!

Andrey was very excited when he came to our house and found "Chupa-chups" (aka lollipops)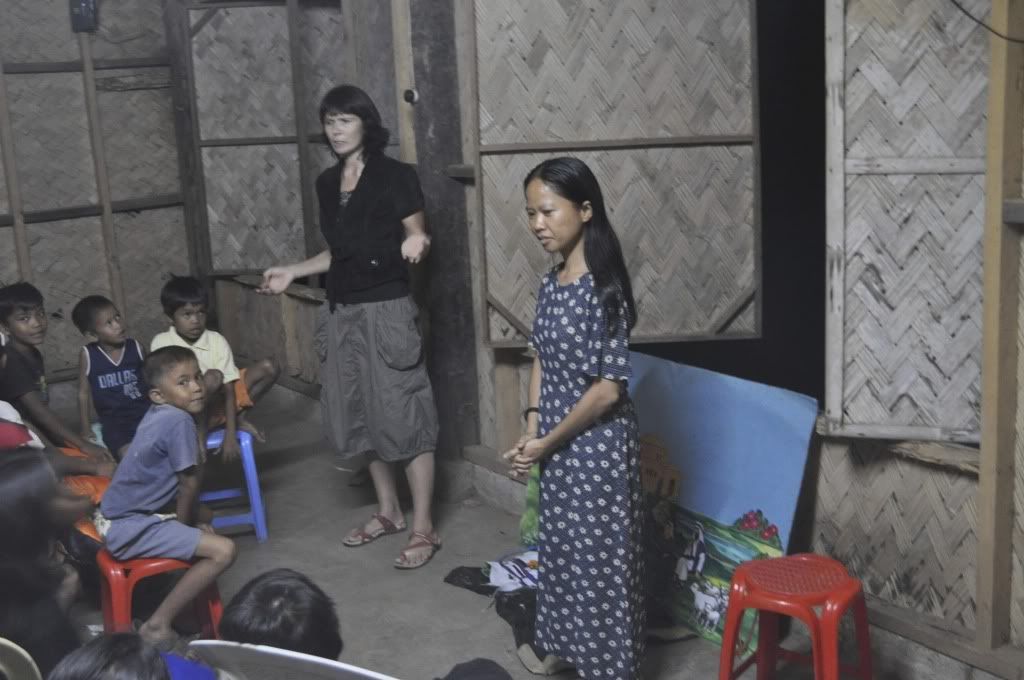 By the time we got better the crazyness had already begun. Our guest speaker, Ronnie De Vera, had arrived and started his meetings. We immediately jumped in and helped with whatever we could. By the time the 2nd week arrived we were already tired, but with no break in sight we continued to press on.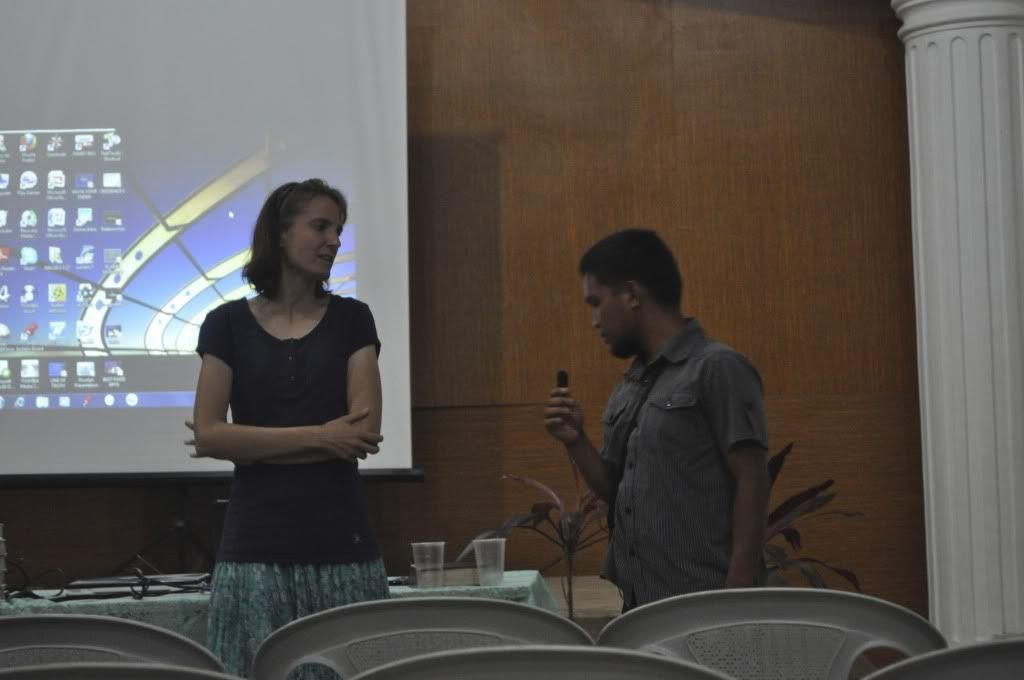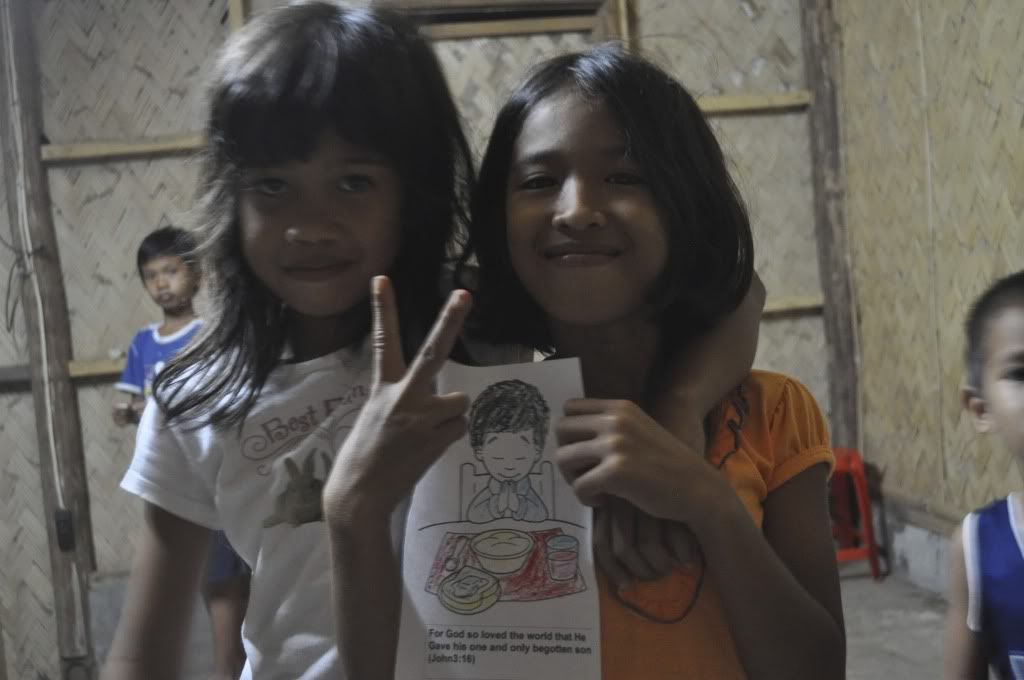 The medical and dental missions were a complete success. During the first 2 days, we did our dental mission and we pulled over 65 teeth. The next 3 days were strictly medical mission.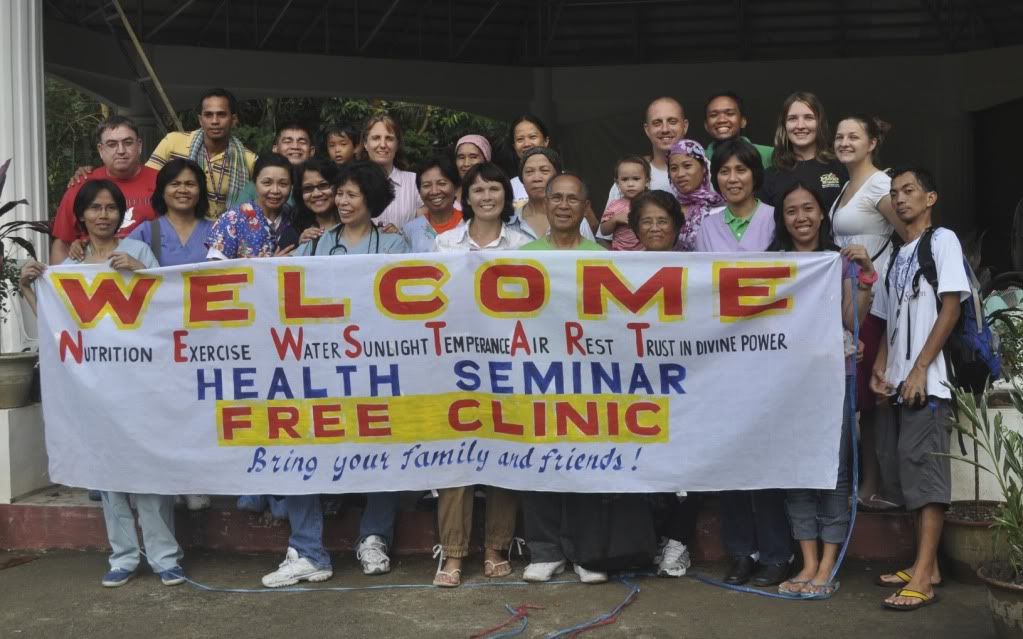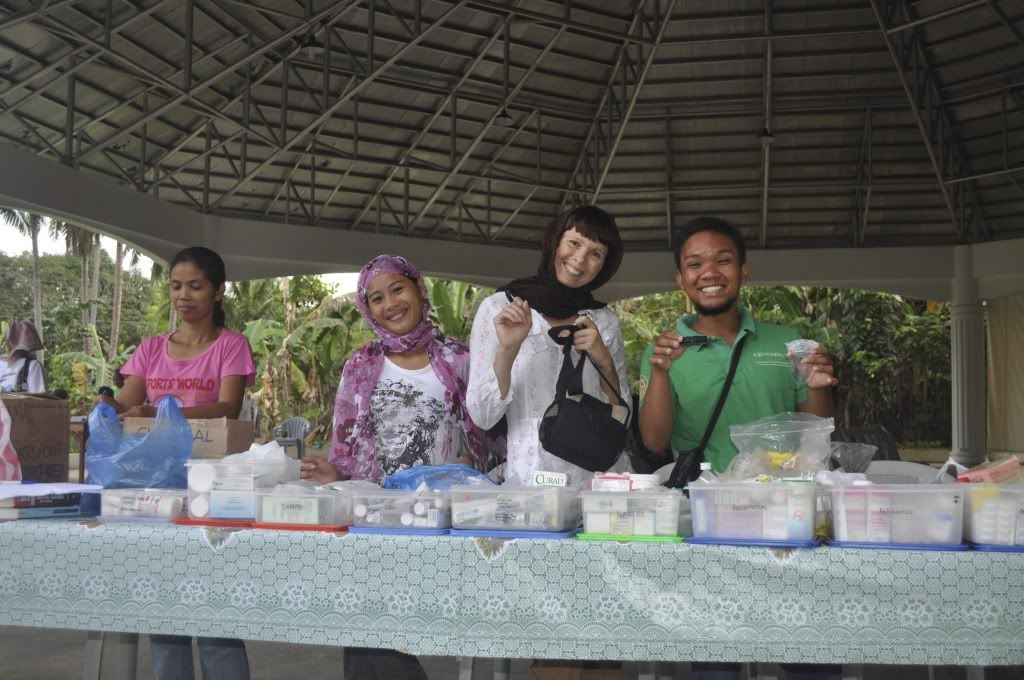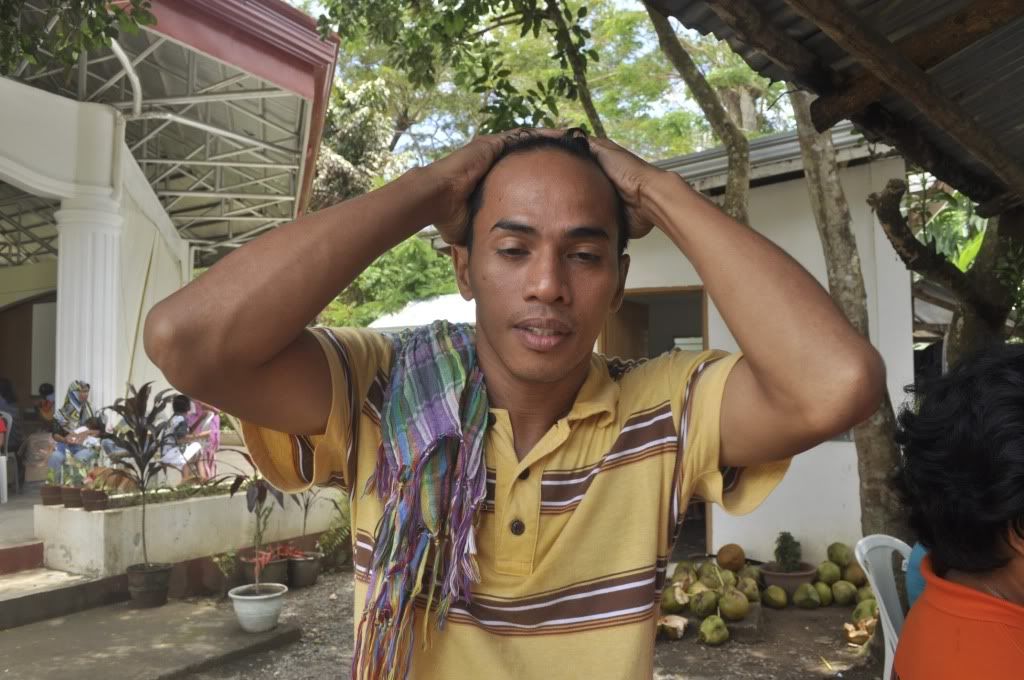 Roy after Day 1 of Medical Missions.
lol.
The first medical mission was at the meeting hall in Barong-Barong. It was a busy time, as everyone tried to find their place in the scheme of things. But in the end, everyone found where they should be. We saw about 100 patients and 14 circumcision patients.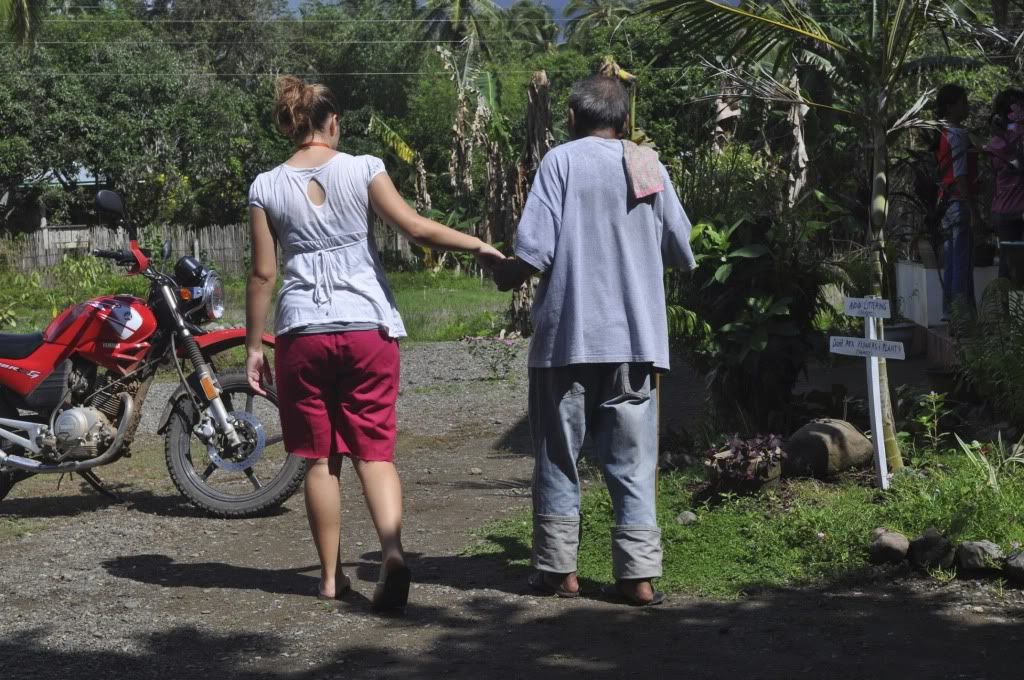 Allison helping an old, blind man to the Medical Mission registration table.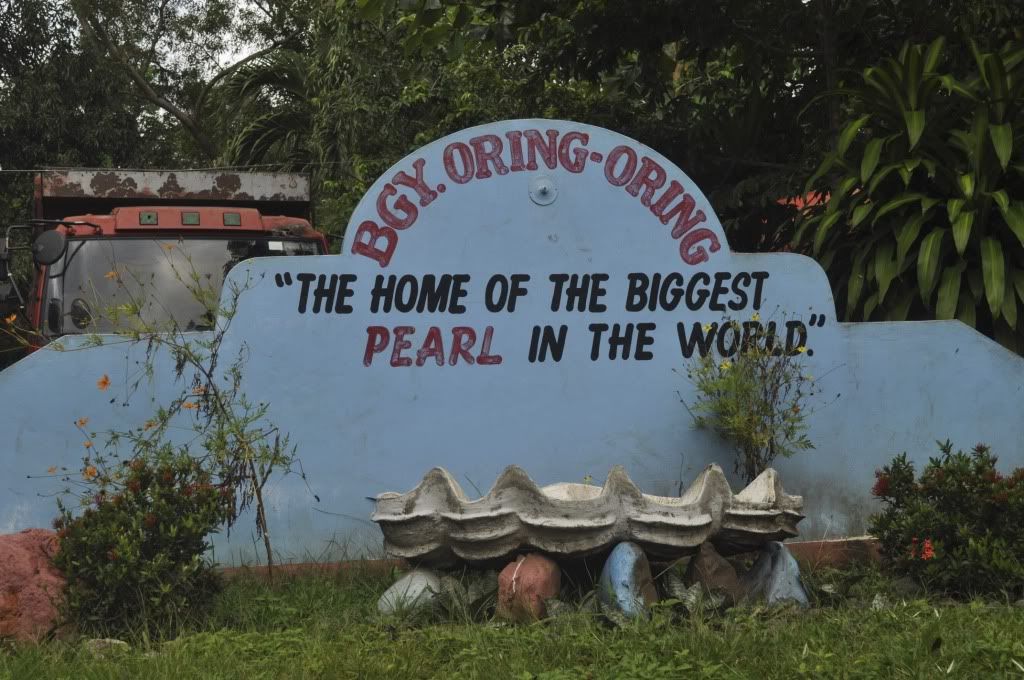 The second medical mission was in the village of Oring-Oring. The location where we held the medical mission was right next to the elementary school. So there were SOO many kids! We made an instant connection with them by taking pictures. The whole first hour we were there we spent taking pictures of the children and with the children, they never tired.

But we had to start seeing patients, so we had to stop taking pictures. Then the kids proceeded to sit outside the building and watch us through the window slots until we were finished, so that they could pose for more pictures. Now THATS dedication, lol jk.

In the midst of our busy day, a patient came into our room. She was very pale and very pregnant and upon entering the room she fainted. Wendy rushed to her side, fearing she was going into labor, but she checked her pulse and commented that it was extremely 'thready'. She quickly realized that the care this patient needed was beyond our medical parameters. So we called for Jam to drive her to the hospital. We were very worried for her, so we prayed and put her in Jam's care. We then felt better.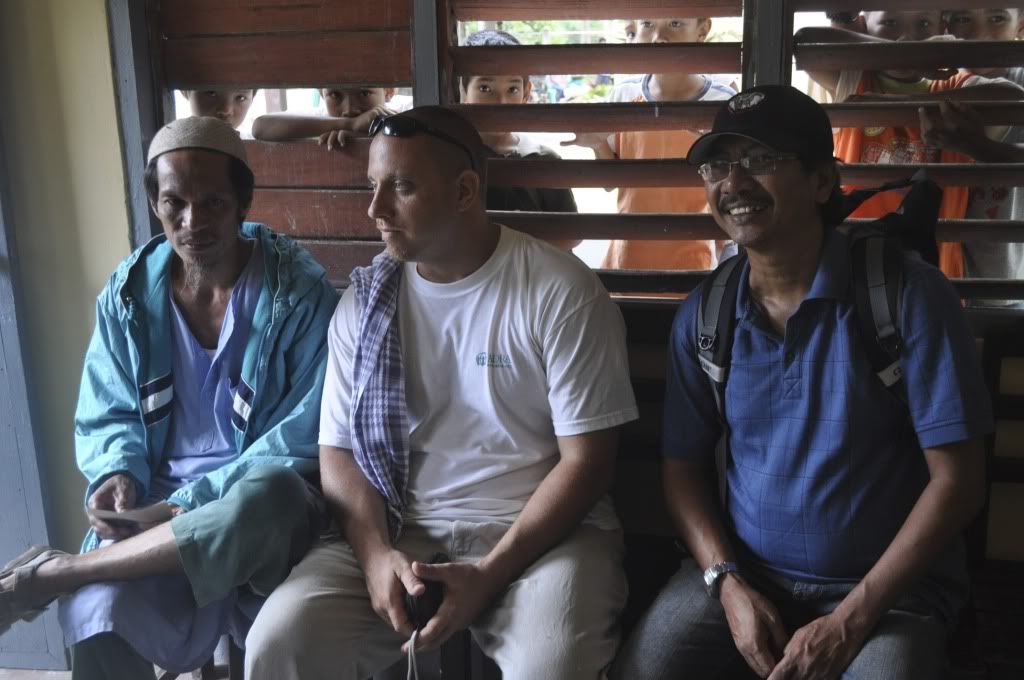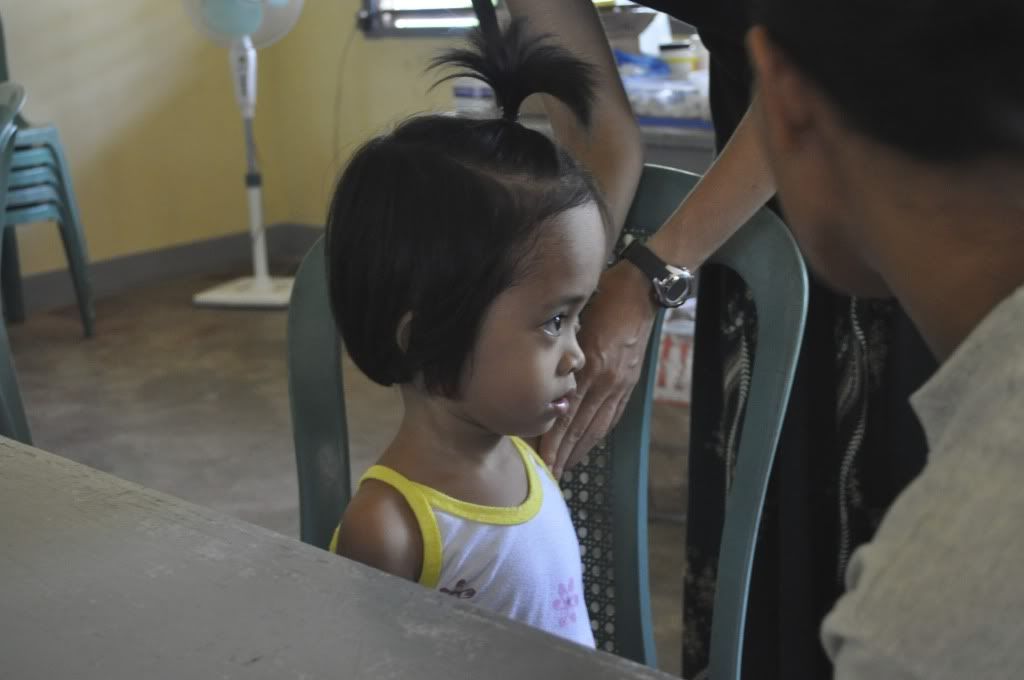 This little girl looked like a 'Who'
from Whoville. So cute!
By the end of the day we saw 350 patients and 15 circumcision patients. That night, at the meetings, we were all pretty beat. But with the thought of 1 more medical mission, we continued to fight through our exhaustion.
The last medical mission was in Malis. We were SOO excited that this would be the last CRAZY day and it was NON-STOP. By 12:30 p.m. we saw 450 patients and 35 circumcision patients. But when the day was over, we were so relieved.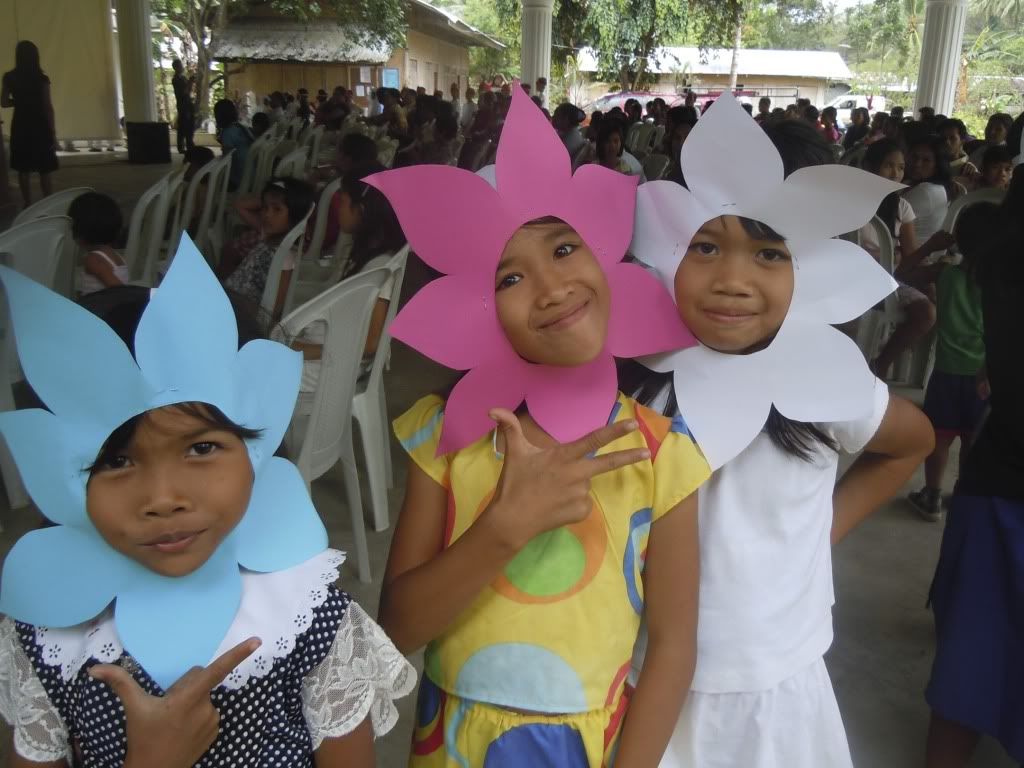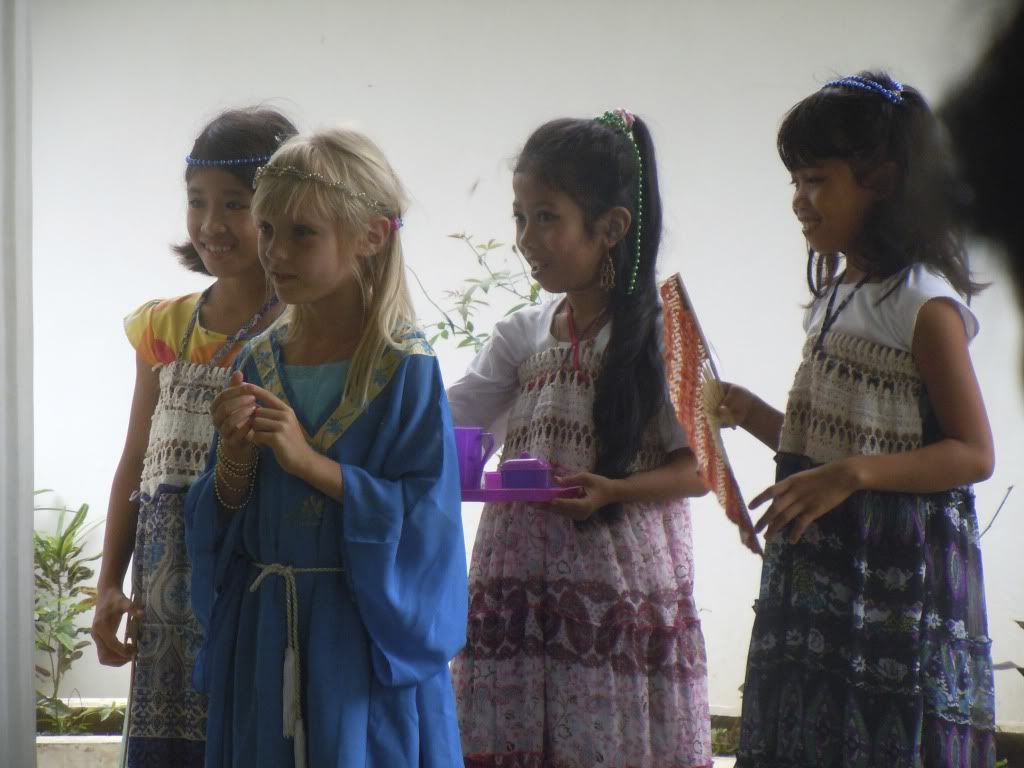 The children putting on the skit of
Moses.
The next day, Sabbath, was a graduation service for the children that had attended to 2 week long children's program. Tanya and Rovelyn worked so hard. They made little masks for the kids and prepared some musical numbers for them. They even had the kids prepare some skits. Overall it was a GREAT program and we were SOO proud of Tanya and Rovelyn and ALL the kids!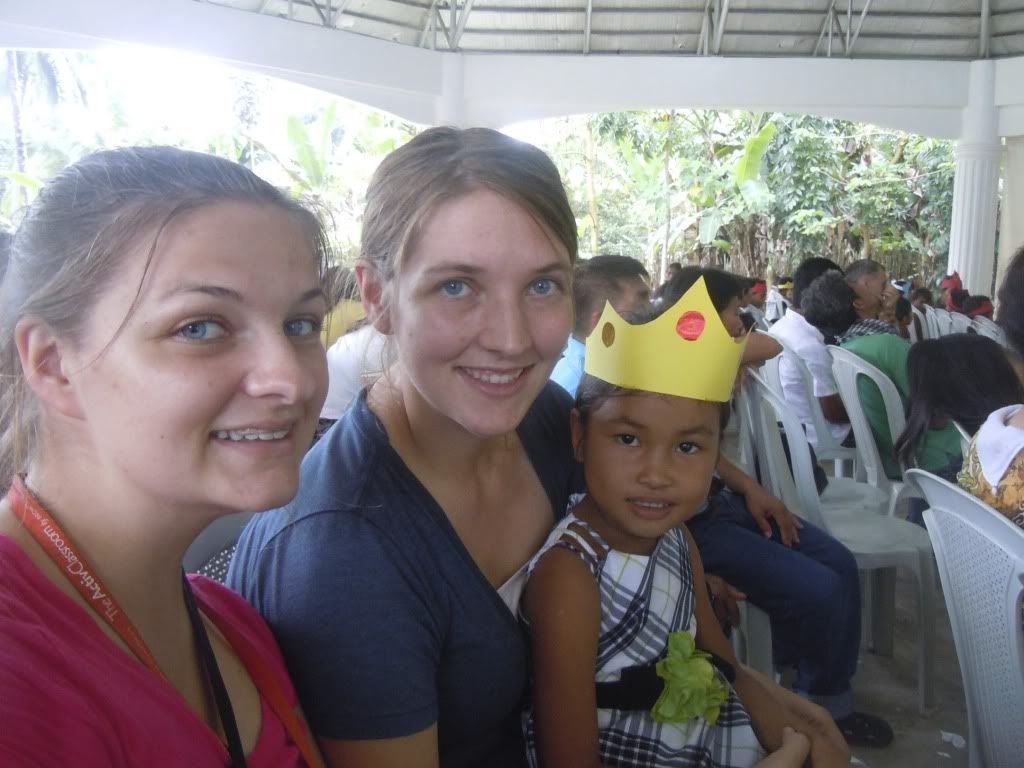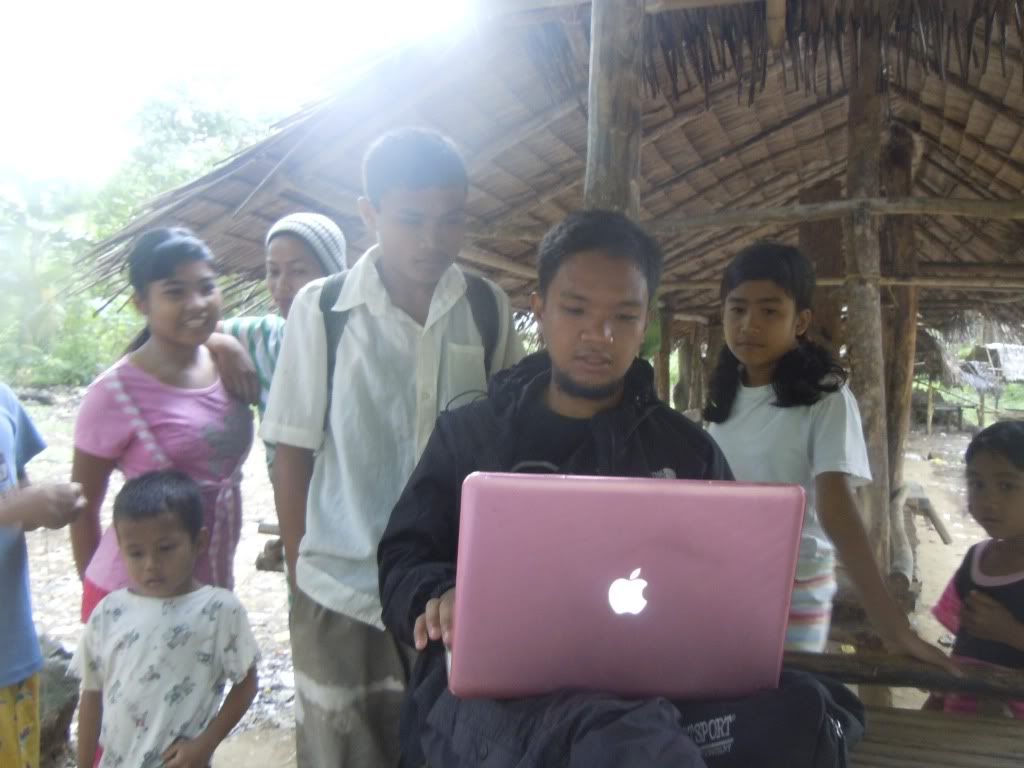 Allison and Jam had to accompany
some kids to school. They showed the
kids pictures on Allison's computer.
They loved it!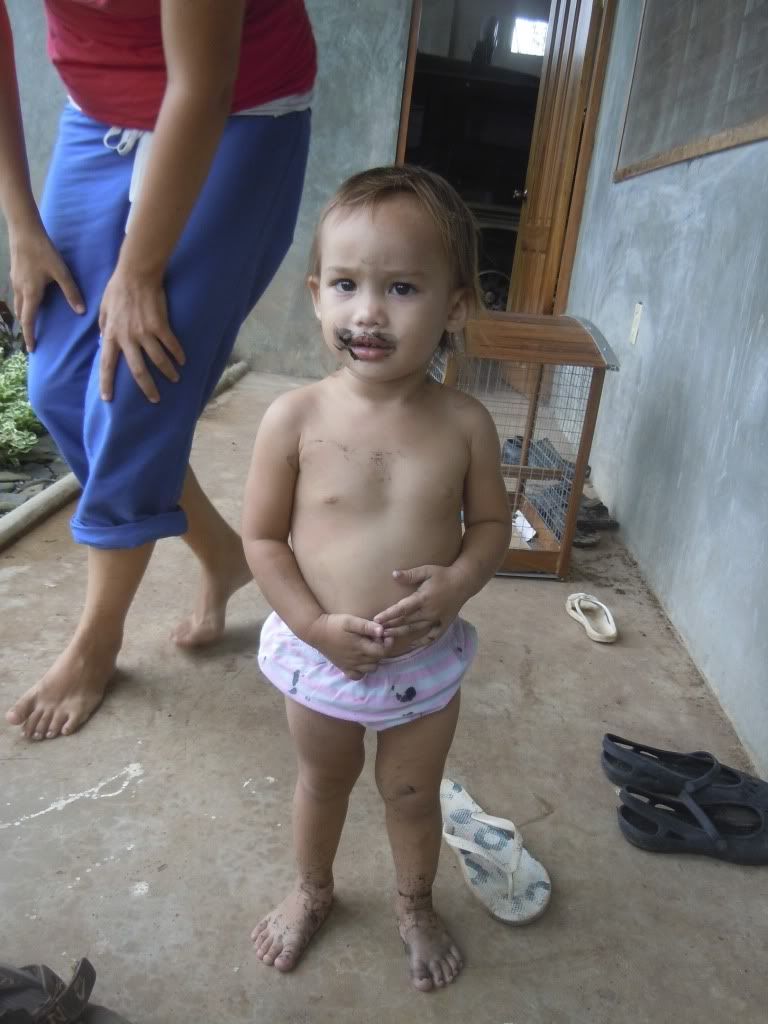 Baby Haddie LOVES to drink charcoal.
We were looking forward to a break after our C R A Z Y March, however there was no break in sight. Allison spent Sunday getting interviews from almost all of the missionaries because Monday she would be flying to Iloilo and by the time she returned almost all the missionaries would be gone of furlough. So it was a day full of videos, interviews, and goodbyes. We hate goodbyes. :(
We were nervous having to be separated for 2 1/2 weeks. But we knew the weeks would be crazy busy for us and they would fly by. I guess we'll see...till then...
~Me and Her