In honor of our SOON arrival back to the States, we've decided to start a new blog series. We were looking through all our pictures from this amazing adventure and we realized that there is SOOO much we have seen and done (and sometimes on a regular basis) that we haven't really shown to all of you. So we're going to post a blog EVERYDAY from now till we leave about some unmentioned miracles, stories, and significant points of our Filipino life. Todays subject: Our little town of Brooke's Point.
A lot of people get confused when we're discussing where we live/ where the project is located/ and the different villages that we mention in our blogs. So we've decided the first couple blogs would be describing all the places we go (lol, isn't that a Dr. Suess book??)
We will start with the wonderful city of Brooke's Point. Brooke's Point is the 4th largest city on the island of Palawan. It has a population of about 50,000 people and is divided in 18 barangays (which is Tagalog for Villages) Technically we live in the village of District II but it is located right in the heart of Brooke's Point. The commercial area is very small and consists of one major road (which is actually the national highway of Palawan that extends from sea to sea). However, as we have learned the city has everything it needs to be like every other city in the world. For example it has: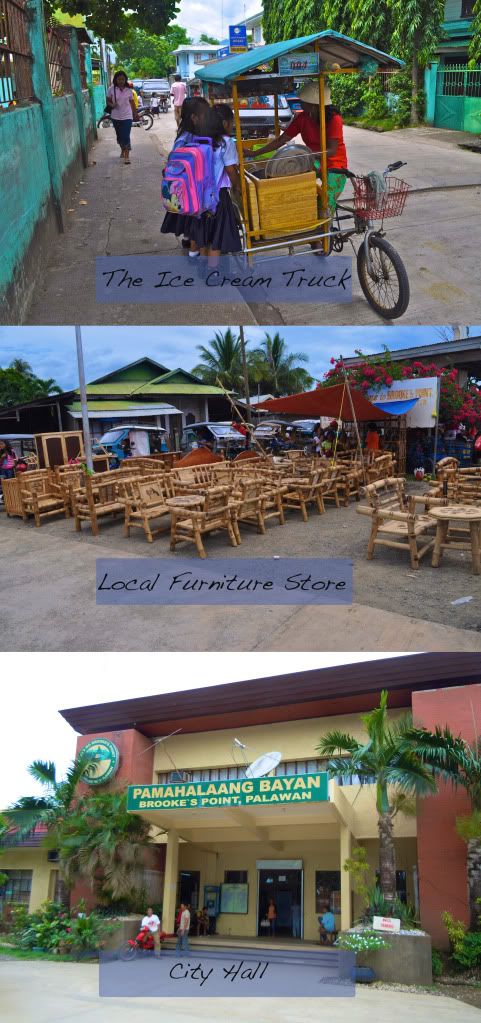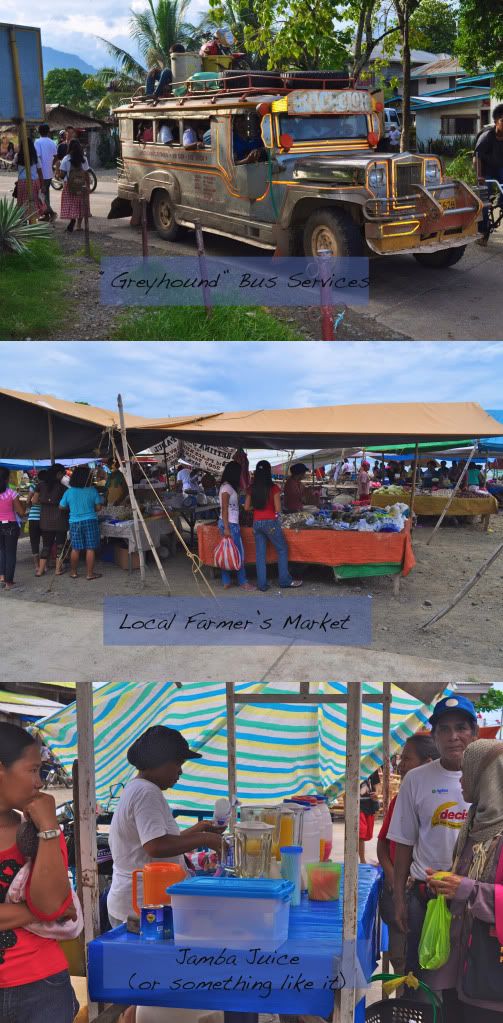 lol, The best part is the whole town is so small that we can walk everywhere. Though it is quite a drive to the Project and sometimes its pretty loud, w
e do really enjoy living in Brookes Point. So when we talk about Brookes or where we live, this is what we mean. The little city of Brookes Point, our home away from home.
~Me and Her