Our "examine area" and "waiting room" were filled with people all morning.

Our caribou driver came back to help bring our stuff back to the inlet.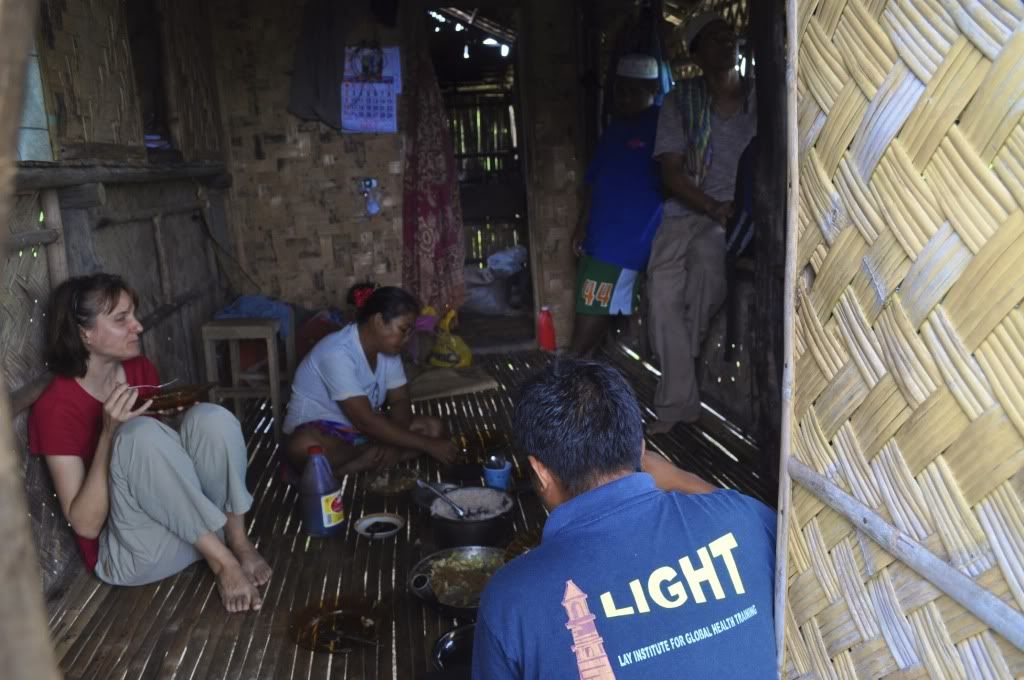 Last lunch with the Balabac missionaries
We ate a quick lunch and then gathered our stuff and hiked out. We started out once again wearing our flip flops, don't know why, didn't work out so well the first time. It took us about 5 minutes to realize that flip flops were not going to cut it and we started walking barefoot.
After sitting around for awhile, the guys decided they wanted more buko juice. Jam insisted on getting his own. He climbed and climbed, but couldn't quite climb high enough to get his own coconut. So the natives used their special tools and talents and got us all coconuts. It was our second round of buko juice that day. We felt so spoiled!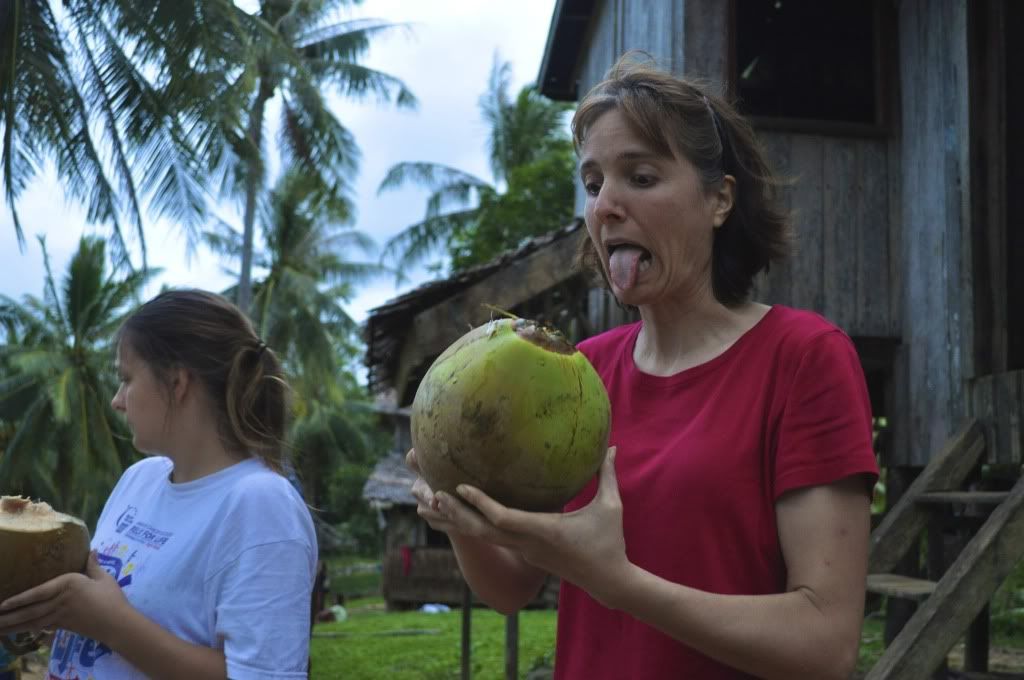 Wendy LOVES buko juice.